Back to listing
Raul VALVERDE, Institut d'études de conscience et de psychologie transpersonnelle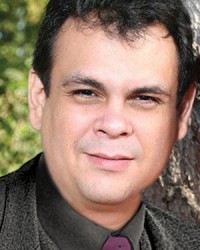 Profile
I am Certified Professional Counsellor with the Professional Association of Christian Counsellors and Psychotherapists, certified in Transpersonal Psychotherapy by the European Transpersonal Association (EUROTAS), Naturopath by L'Association des Naturopathes Professionnels du Québec, member of the Canadian Psychological Association and registered minister of religion in the province of Quebec Canada.
My specialties include counselling, stress management, executive and career coaching, spiritual crisis, anxiety, life coaching, dealing with grief, psycho-oncology. I use transpersonal psychology, neurofeedback, sound therapy, intuitive counselling, spirituality, naturopathy, altered states, humanistic approaches, near death studies, NLP and hypnosis.
I hold a PhD (U. Southern Queensland), Post MBA (McGill), MSc (U. West of England) and a MEng (Concordia). I am a graduate in Spirituality & Therapeutic Counselling from the International Institute of Integral Human Sciences in Montreal. I have also several years of experience as a professor and career counselling at JMSB Concordia University in Montreal.
Available Services
Approche psychocorporelle/spirituelle
Bach flower
Bio Neuro Feedback
Bio-Énergie
Biofeedback
Coach PNL
Coaching
Consultante en développement humain
Counseling
Hypnothérapie
Musicothérapie
Méditation
Métaphysique appliquée
Naturopath
Naturopathy
Ondes Alpha
P.N.L.
Programmation neuro-linguistique
Psycho-transpersonnelle
Relations humaines
Raul Valverde
Region

Montreal - Pierrefonds-Roxboro, Quebec

Phone

514 447-3139